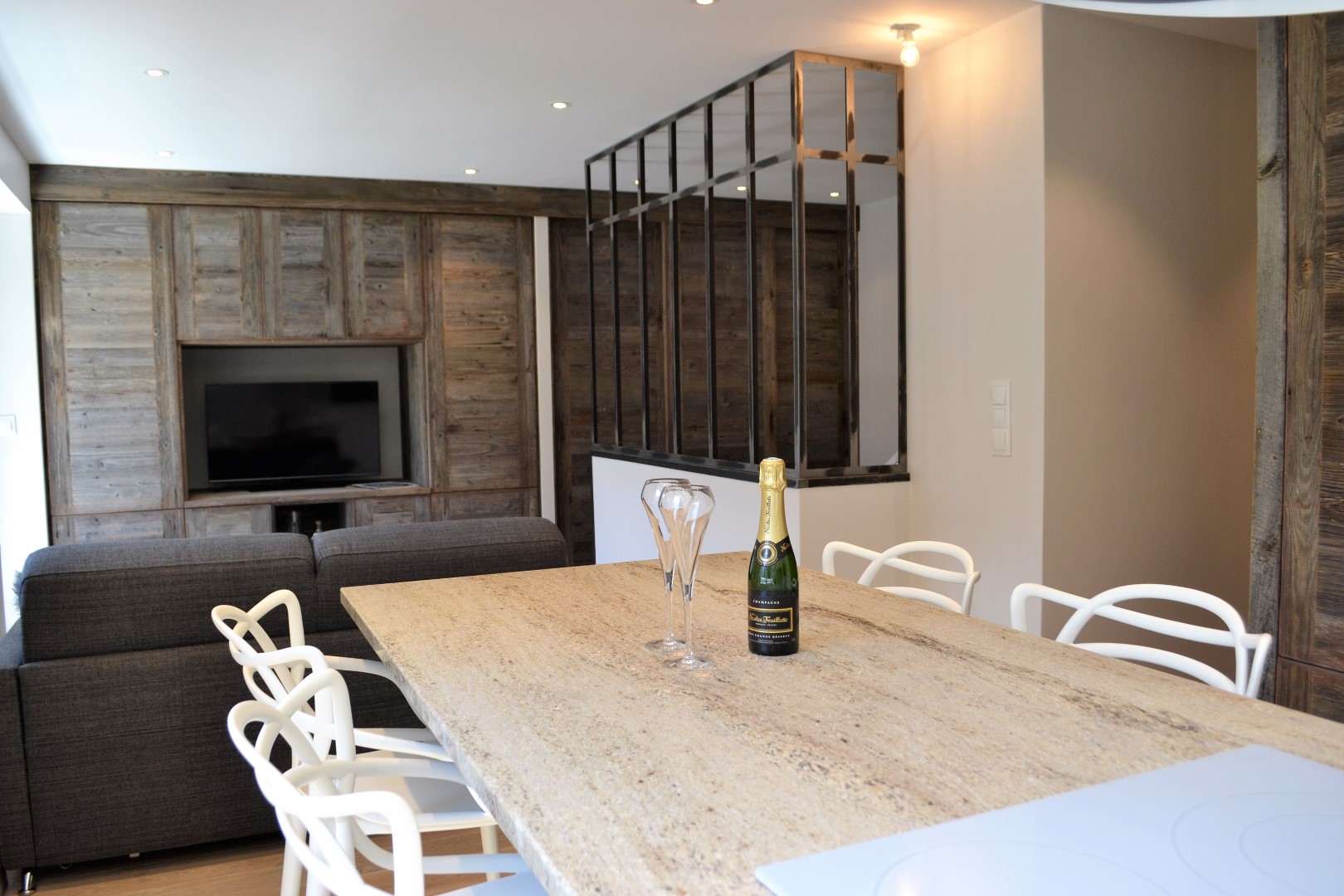 Complete renovation of a 37 m² apartment near Lac des Gaillands in Chamonix.
My clients have invested in Chamonix to have a friendly "pied à terre" and a resting bubble in the whirlwind of their lives. The volumes have been completely transformed to get the apartment they really wanted. We have decompartmentalized the kitchen to open it completely to the living room and create a semi-open bedroom to allow for a 160 x 200 bed.
As soon as we pass the entrance, we recognize the mountain's codes: old grey wood, oak parquet flooring: a warm and contemporary atmosphere with noble materials where you feel at home.
The glass roof was a favorite decoration of the customers. We chose to install it as a partition of the room in order to separate the space without visually closing it. This canopy is installed without glass to allow air to pass through and not to suffocate.
The open kitchen offers all the necessary comfort and is equipped with a large island that can accommodate 4 people.
The bathroom area has also been redesigned from top to bottom, as a new distribution system has been proposed with a separate toilet and a very comfortable shower installed.
For this project, we can say that the space is optimized to the maximum and that the volumes created are coherent and functional.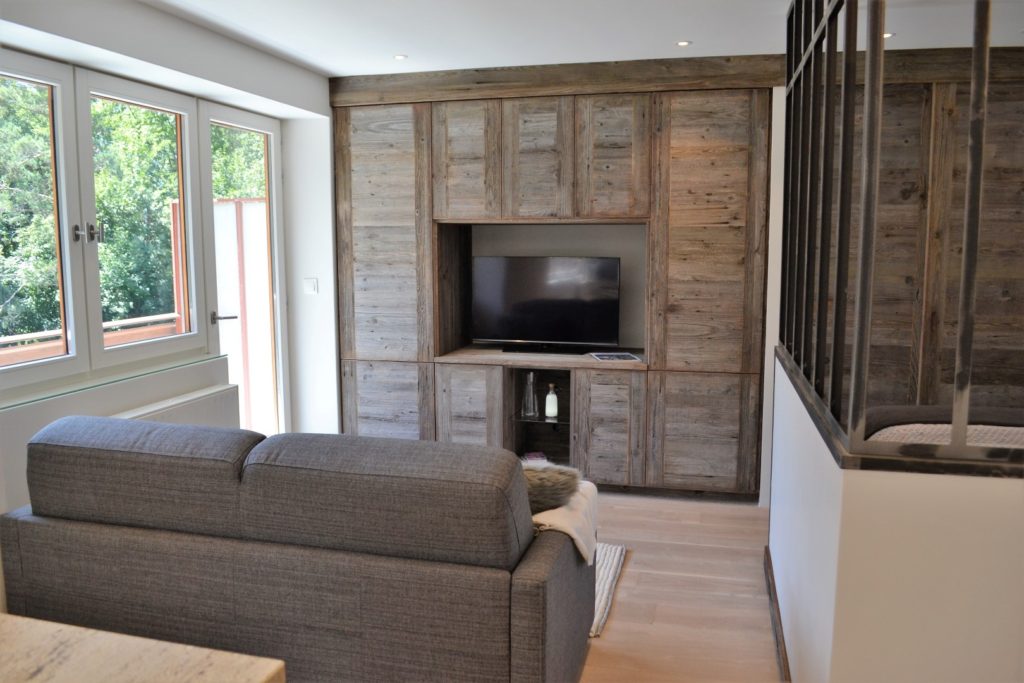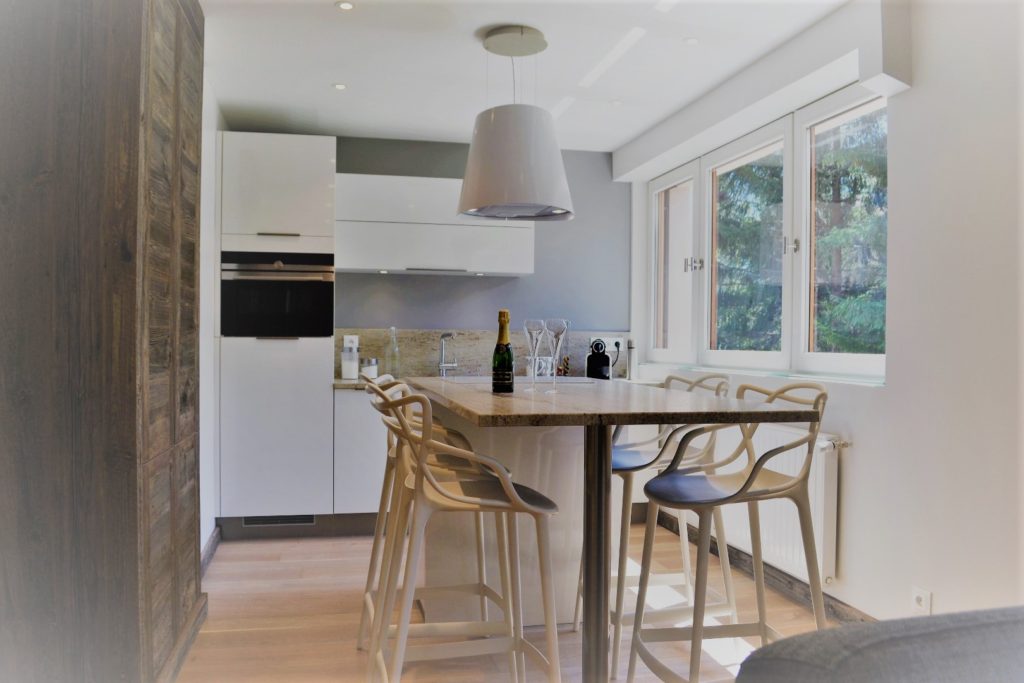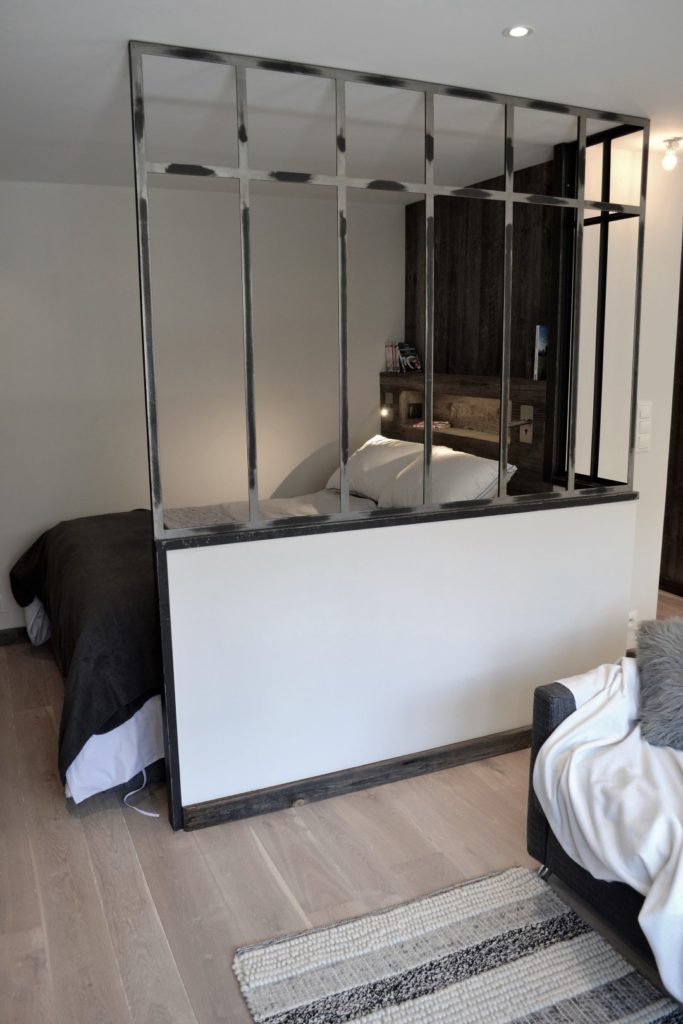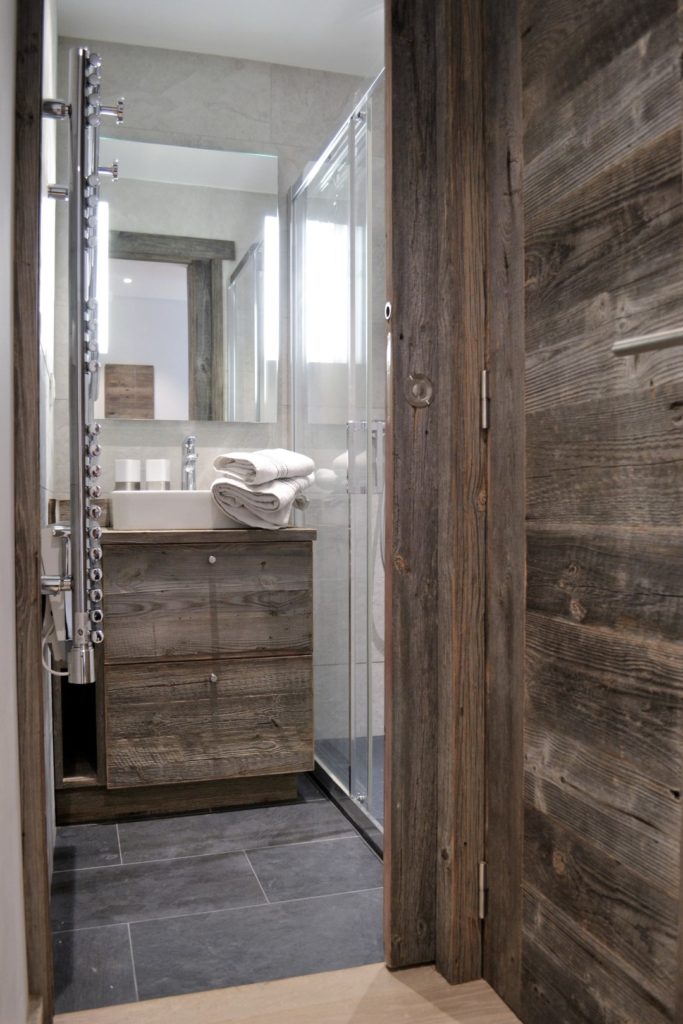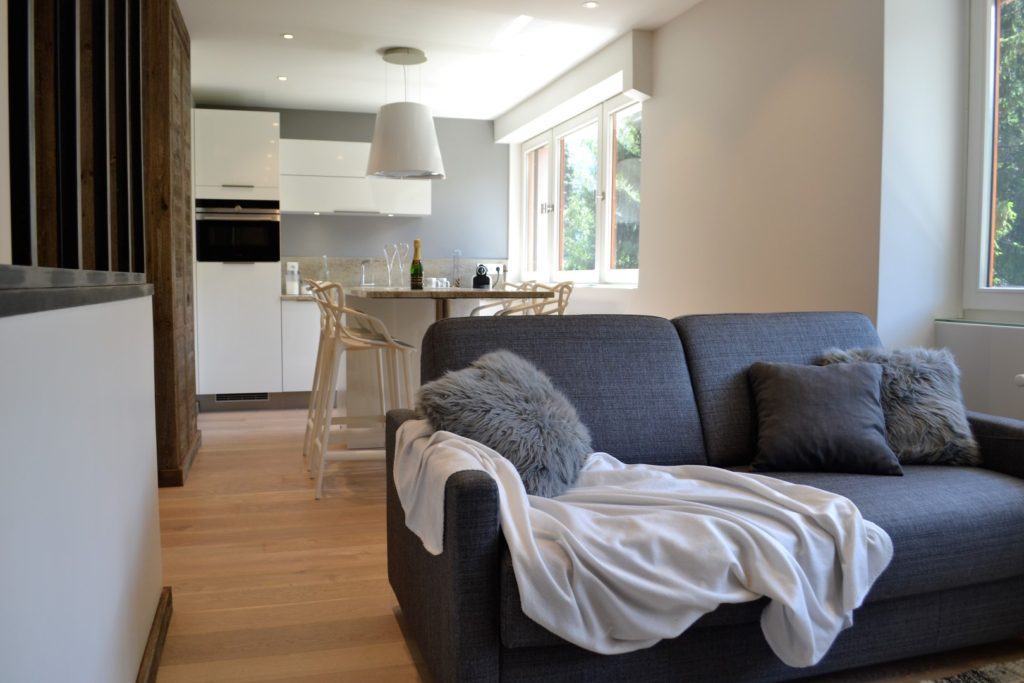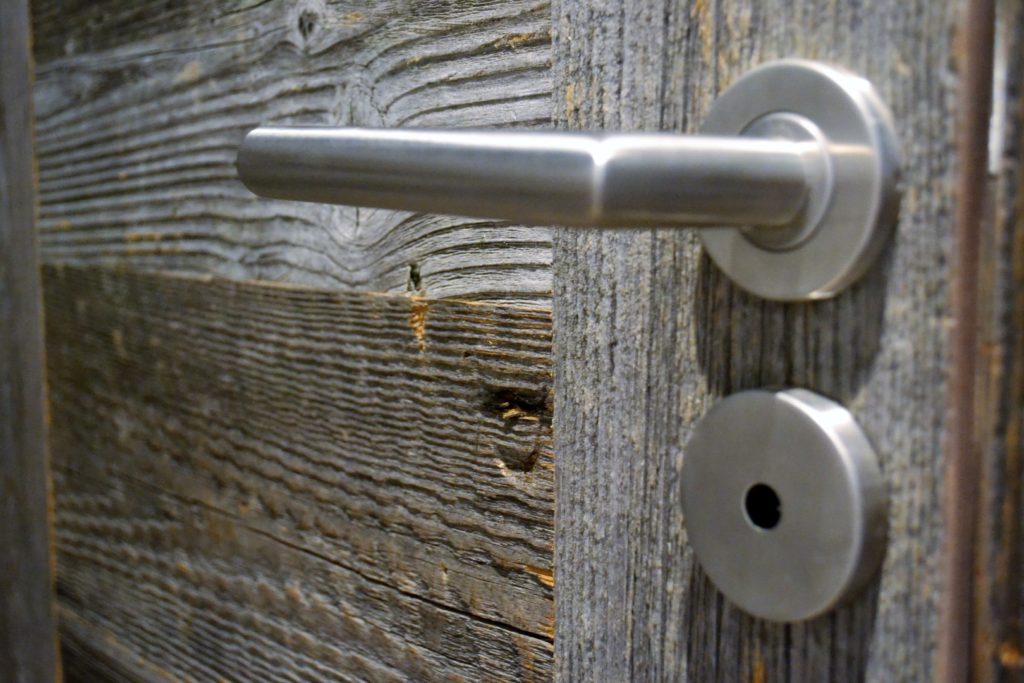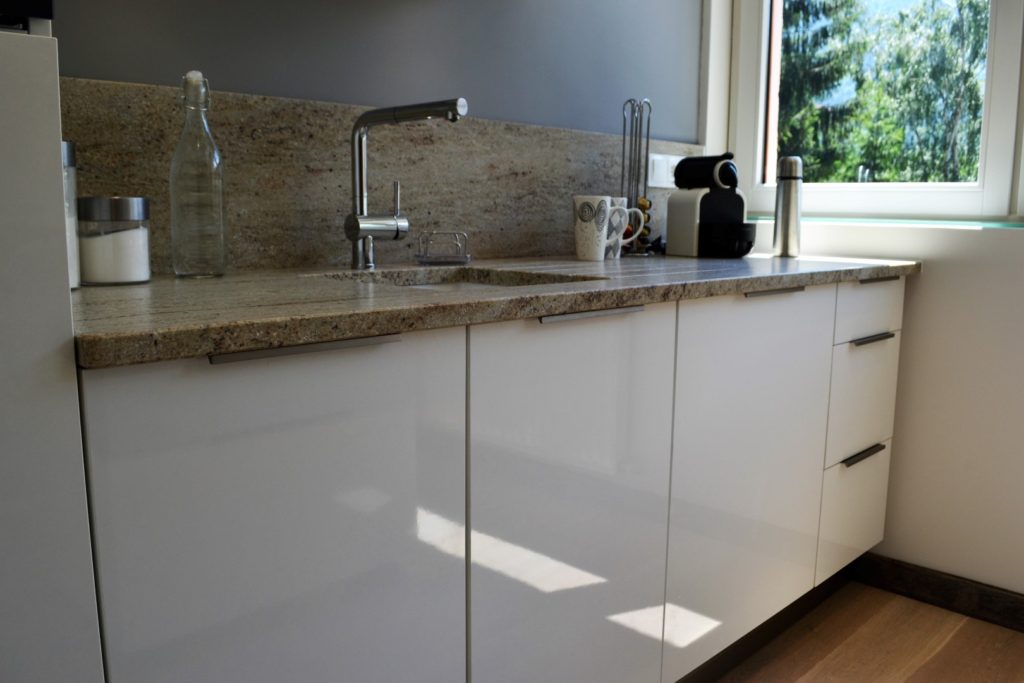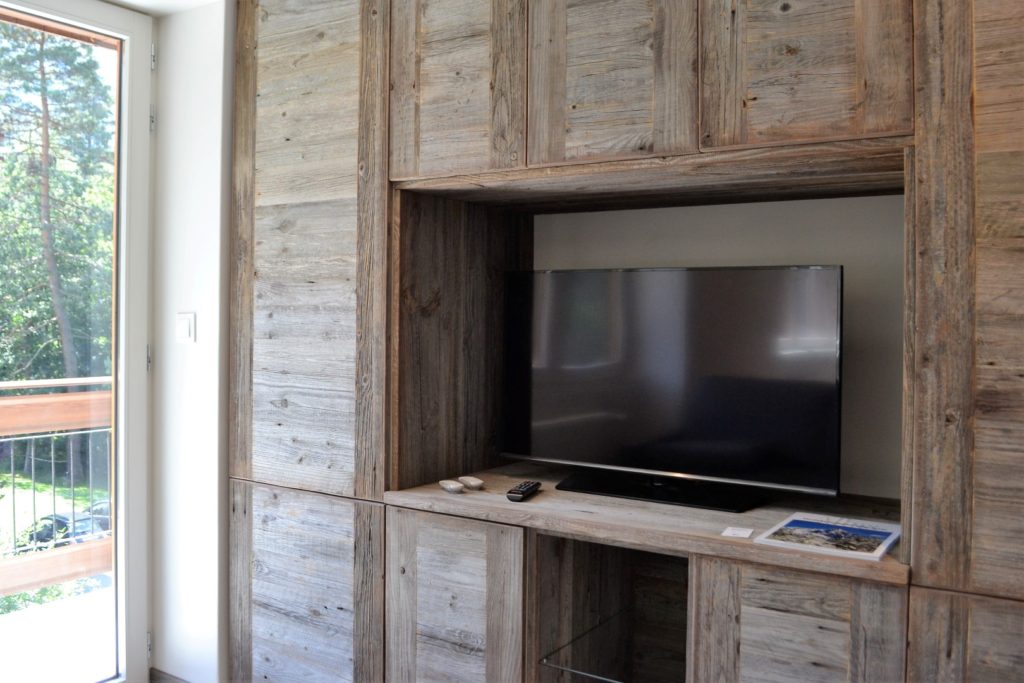 Plans et rendus 3D avant rénovation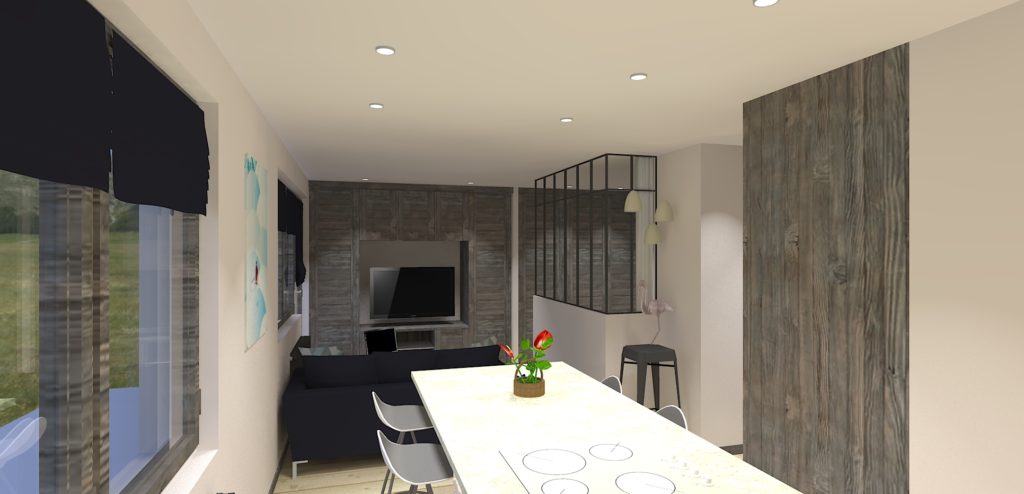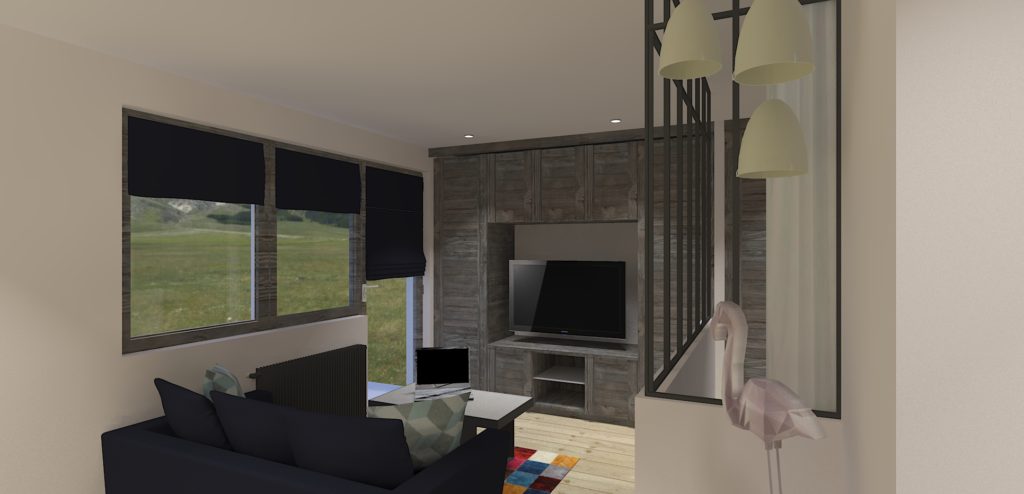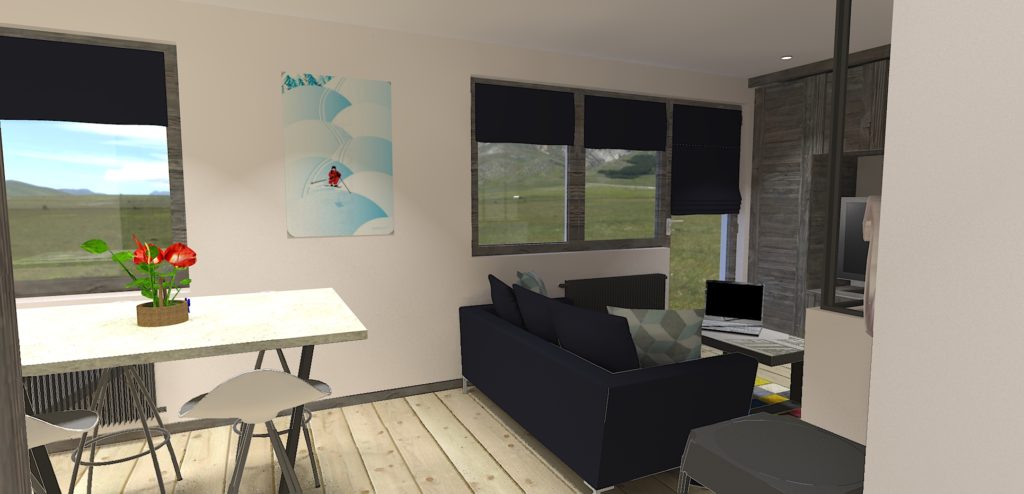 You also have an interior design project in Chamonix, contact us to realize it as soon as possible with Aura Projets d'Intérieur!