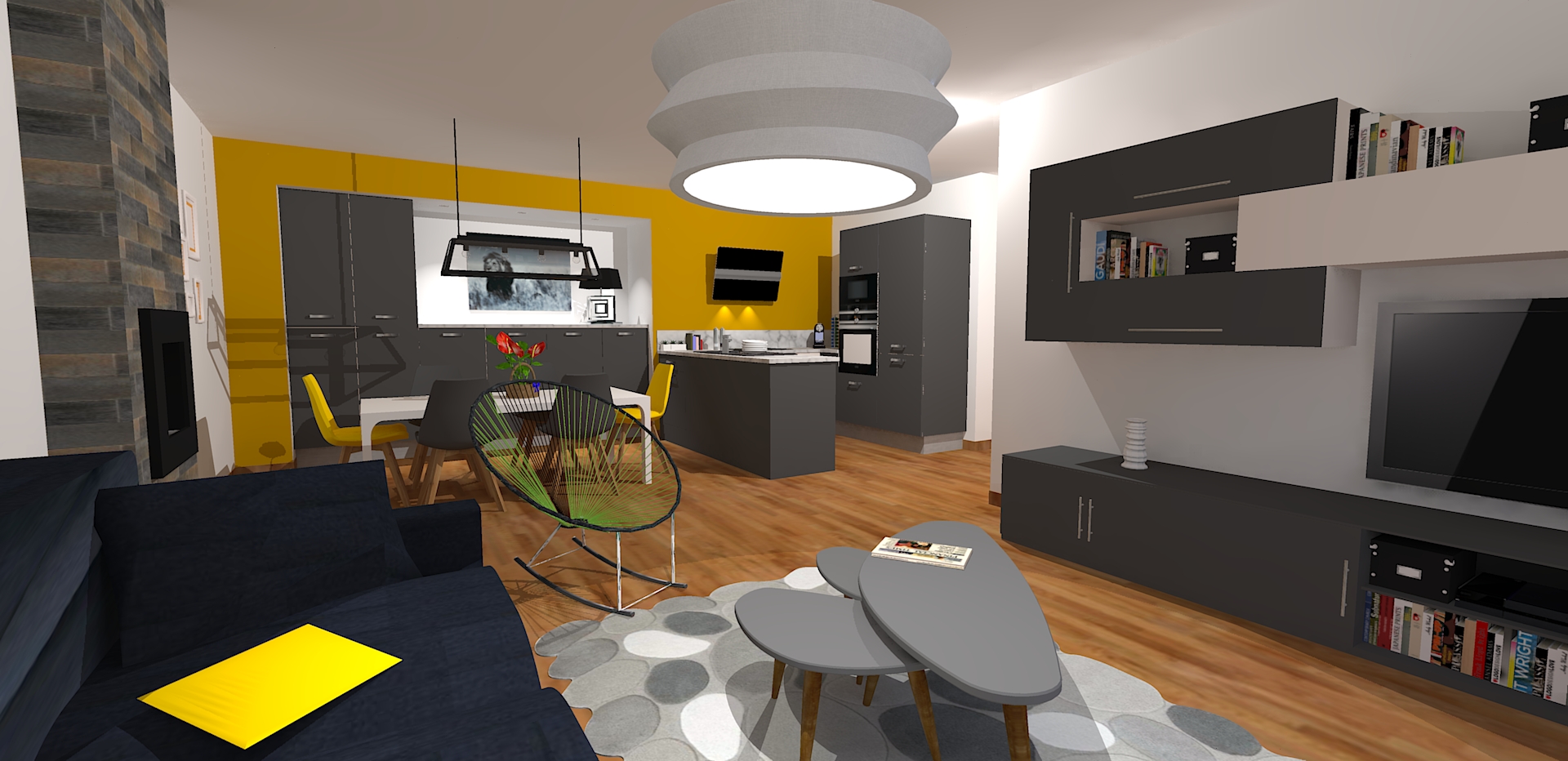 Apartment in the centre of Sallanches
It is with pleasure that we were able to furnish this T2 apartment in Sallanches (Haute-Savoie). With a beautiful living room, it was important to determine where each space was located so that the whole thing would be coherent.
Customers wanted harmony on their furniture. We have therefore made a proposal where the kitchen, living room and living room are in the same tones. The parquet floor offers a natural touch in the room and the ethanol fireplace warms up the winter evenings.
This pleasant apartment has an obvious traffic flow and therefore a resulting layout. Are you also looking for an interior designer or an expert of renovation in Sallanches? Contact Aura Interior Project quickly !